Digital Embroidery Valentine's Day Cards with Laura Marriott
10.00am – 3.30pm £65 full day
The majority of this workshop will be spent designing and creating a beautiful Valentine's themed piece of embroidery.
This will then be finished by utilising your creation in the making of an extra special card for your extra special someone!
 £65 Digital Embroidery Valentine's Day Cards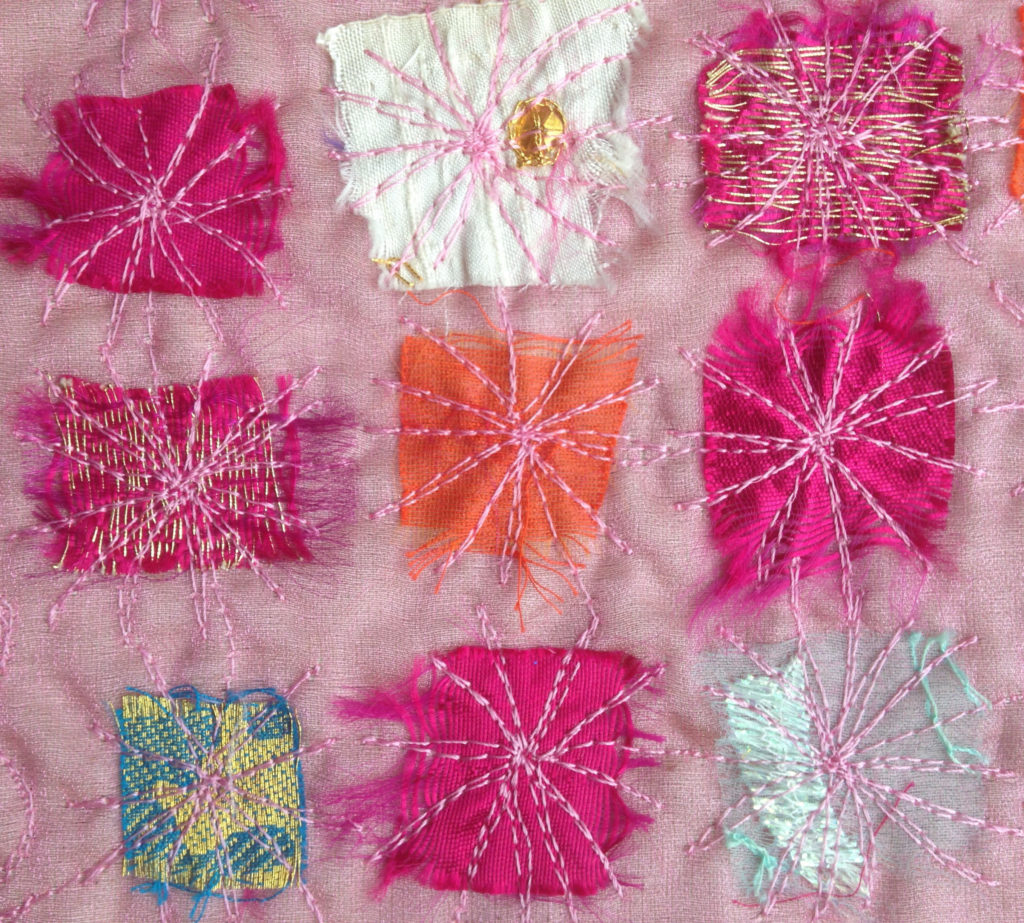 Friday 28th and Saturday 29th February
10.00am – 1pm £35 one half day, £60 for both days
Learn how to set up your sewing machine for free machine embroidery and develop your skills to make a picture or stitched piece.
You will learn how to draw with your sewing machine and to create beautiful, exotic textures and pattern samples to take home. A sewing machine can do so much more than stitch seams!
Bring your own sewing machine or use one of ours.
 £60 Machine Embroidery

March
Friday 6th March
Reverse Applique Portraits
10.00am – 3.30pm £60 full day
You will experiment with applique techniques, using layers of fabric cut away to create patterns and motifs. These skills will be applied to create a portrait based on your own design. 
 £60 Reverse Applique Portraits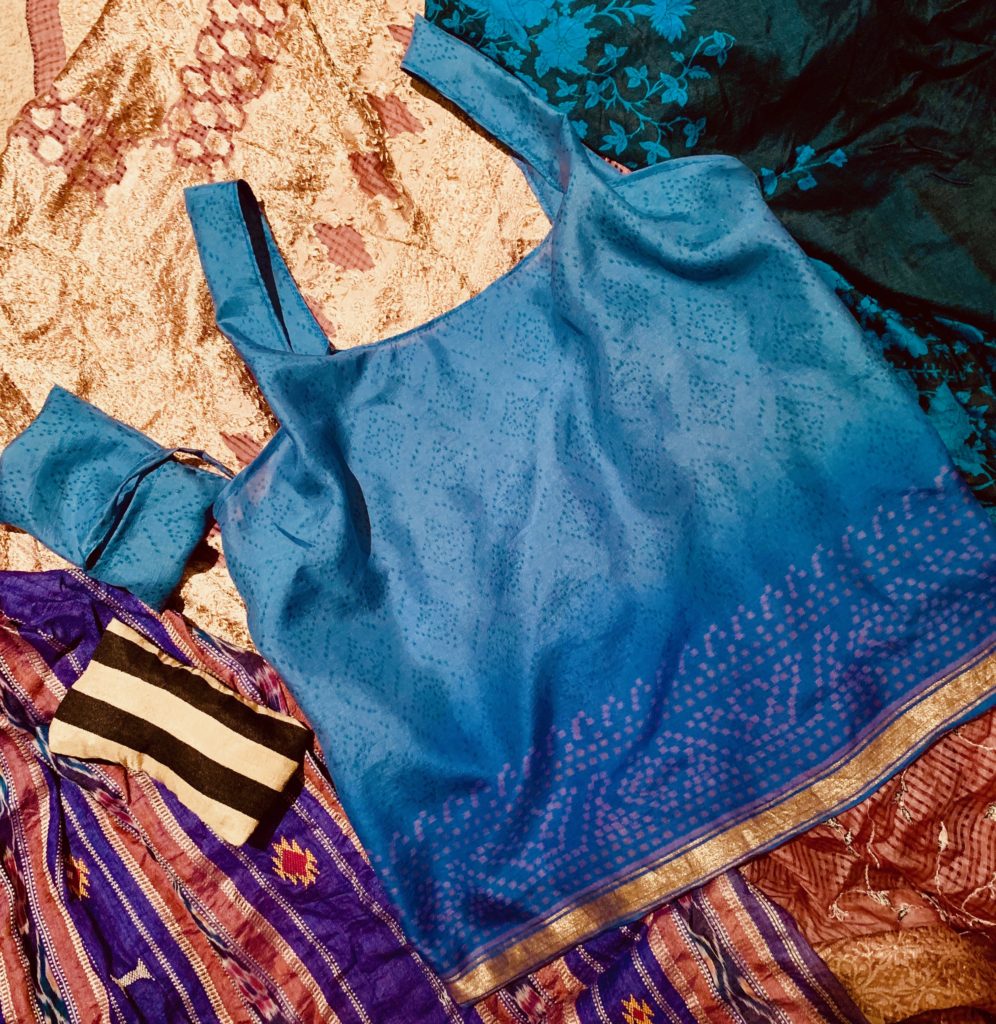 Friday 20th March
10.00am – 3.30pm £60 full day
Create your own Sari bag. Be inspired by our fabulous range of Sari fabrics and designs and make a beautiful upcycled Sari bag.
 £60 Make your own Sari Bag

April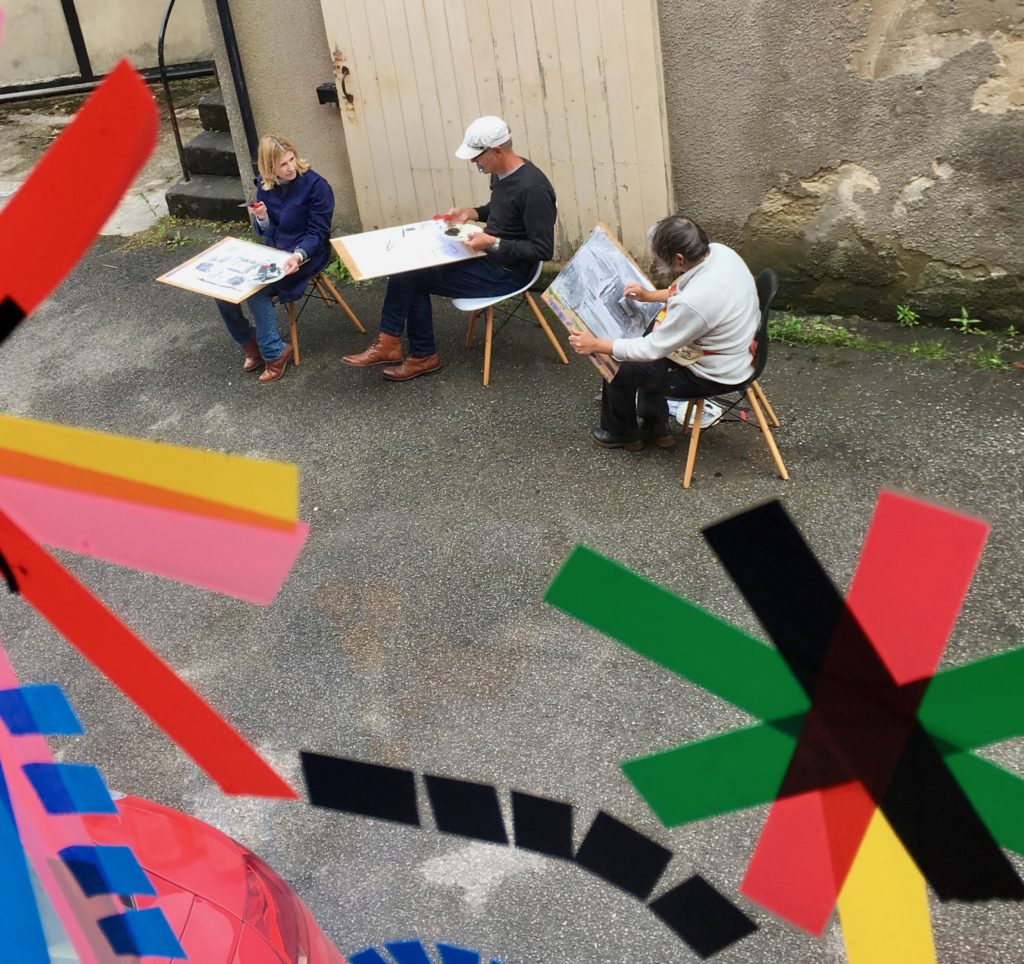 Saturday 18th April
Advanced Drawing with Mark Hadfield
10.00am – 3.30pm £60 full day
Spend a day learning new drawing techniques, experimenting with alternative media and developing a series of drawings to take home and develop.
 £60 Advanced Drawing

More Workshops coming soon …  send us your details and we'll keep you informed

We also offer bespoke workshops and parties for groups, hen dos, children's parties etc.
One-to-One tuition available for all art and design subjects and levels from qualified and experienced tutors with excellent knowledge of both GCSE and A level qualifications.